Alpaca Lunch (Green) Women's Crew Sock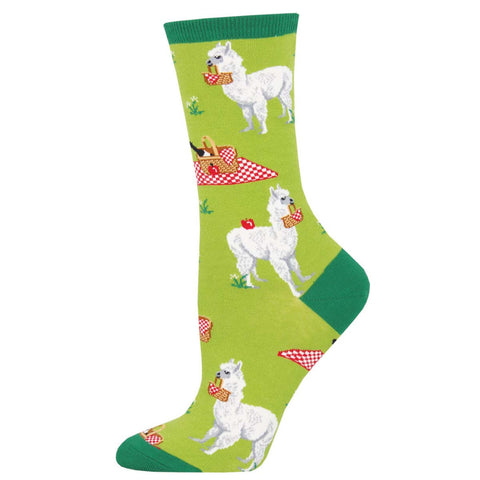 Alpaca Lunch and we can go on a picnic! You will set yourself up for a very happy day when you wear these fun Alpaca socks. Green crew socks, white alpacas, flowers, and a red and white gingham picnic spread. We can't think of a better way to spend a sunny afternoon!  Wine, cheese, crackers...alpacas! We're in! Content: 63% Cotton, 34% Nylon, 3% Lycra. Fits a women's shoe size 5-10, 
men's approximate shoe size 3-8.