Bears & Bees (Red) Women's Bamboo Crew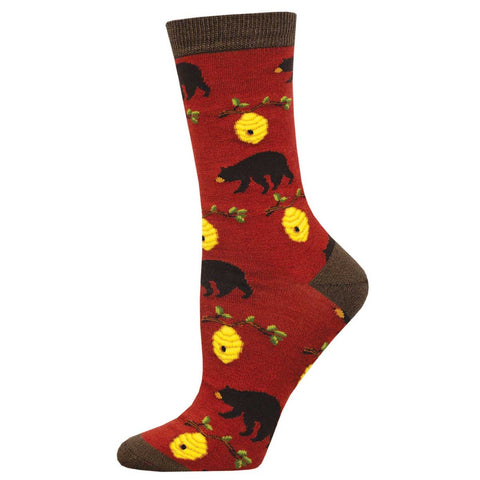 See what all the buzz is about with these socks featuring Bears and Beehives, a sweet treat for your feet.  Bamboo socks are breathable, anti-bacterial and anti-fungal so your feet stay comfortable and healthy. 
These bamboo socks feature a seamless toe for ultimate comfort. This means this style has a minimal, "barely there" seam designed to not irritate the toes. Bamboo rayon is soft, luxurious, breathable and antimicrobial.
Fits women's shoe size 5-10.5. Content: 64% rayon from bamboo, 34% nylon, 2% spandex.