Bigfoot Retro Stripes (Green) Active Men's Crew Socks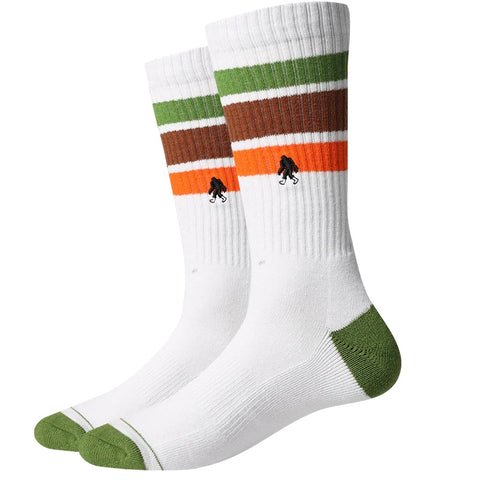 Step up your sock game with Retro Stripes Active Socks by Bigfoot Sock Co, because who says your feet can't have a little disco party while you work out? These socks are so stylish, even Bigfoot himself would ditch his hide-and-seek game to show them off! 
With 70% double yarned cotton, full arch compression, and breathable technology, these socks were built to handle all types of activity. So whether you are hiking, hooping, or just hanging out, be sure to have on a pair of these awesome active crew socks
. 
 Fits M
en's shoe size 7-13. Fits women's shoe size 9 and up. 
70% Cotton, 27% Polyester, 3% Spandex