Impeccable Peguins (Hemp) Men's Cashmere Blend Crew Socks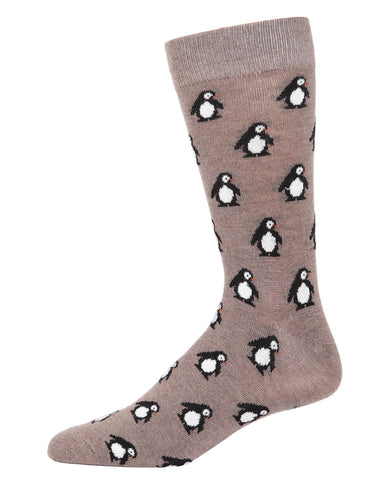 Dress them up, dress them down- these Impeccable Penguins are always formally dressed in their black and white best and will bring a touch of style and elegance to your wardrobe.  Indulgently soft, extraordinarily cozy, Impeccable Penguins Luxurious Cashmere Crew Socks are a real treat for your feet, this cashmere blend is made from ultrafine yarn for a delicate and luxurious feel that's down right divine. They provide just the right amount of tension, support, and stretch so you feel your best all day long. So keep your feet wrapped in comfort without sacrificing your fun style. 
Content: 36% Polyester, 33% Nylon, 24% Rayon, 5% Cashmere, 2% Spandex

Fits approximate men's shoe sizes 7–12.5.
Fits approximate women's shoe size 10-14.