Pretty Poinsettias (Mint Heather) Women's Crew Socks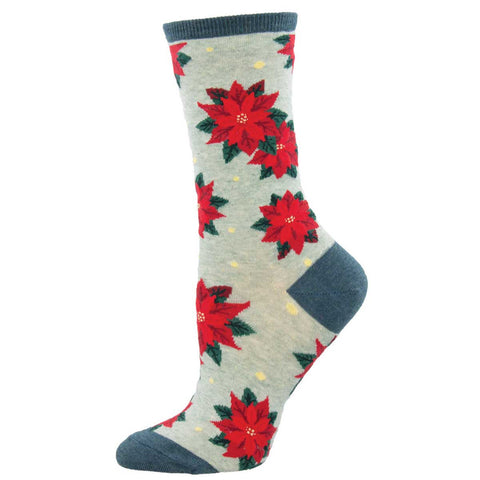 Poinsettias, with their bright-red leaves and star-like shape, are a staple in Christmas decorating. Even though we're used to seeing poinsettias at Christmastime, these lovely, festive plants grow year-round, and with minimal fuss! These fun women's socks feature a pattern of poinsettia blooms. An excellent choice throughout the holidays but they're so pretty that you may just find yourself wearing them year-round!
. 
Fits women's shoe size 5-10.5., Men's shoe size 3-8. Content: 58% cotton, 41% nylon, 1% spandex.