Freeze, Gopher! Men's Crew Socks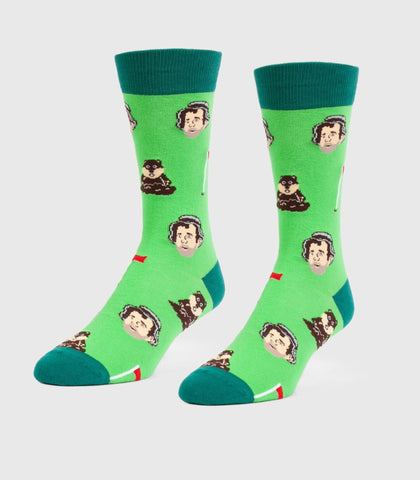 Inspired by Harold Ramis's 80's golfing comedy classic, described by ESPN as "perhaps the funniest sports movie ever made." Caddyshack, these hilarious socks are the perfect way to express your goofy sense of humor. 
Featuring Carl Spackler, the somewhat eccentric, loner groundskeeper- and his nemesis, his arch-rival, that pesky varmint... the very adorable gopher that is damaging the Bushwood Country Club Golf Course against a vibrant green background. 
Fits men's shoe size 6-12, women's shoe size 7.5-14. Content: 75% cotton, 20% polyester, 5% spandex.