7th Grader For Life Men's Crew Socks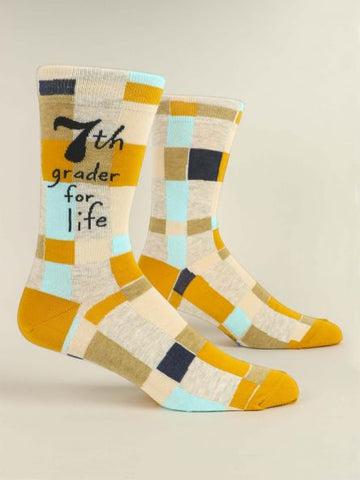 ON SALE!
Sooooo, I heard you like poop jokes, fart sounds...maybe a story or two about puking. That. Is. Great! Because I've got plenty of all of those to share! While some of us would rather forget middle school / junior high, for others it was the height of fun and good times.  Embrace your inner tween and celebrate that preteen/early teen perspective with these, "7th Grader for life," socks, with a colorful block pattern. 
Blue Q donates 1% of the sales of these socks to Doctors Without Borders. Fits men's shoe size 7-12. Content: 62% combed cotton, 35% nylon, 3% spandex.