Outlands Smokey Bear (Hemp) Boot Sock Unisex S/M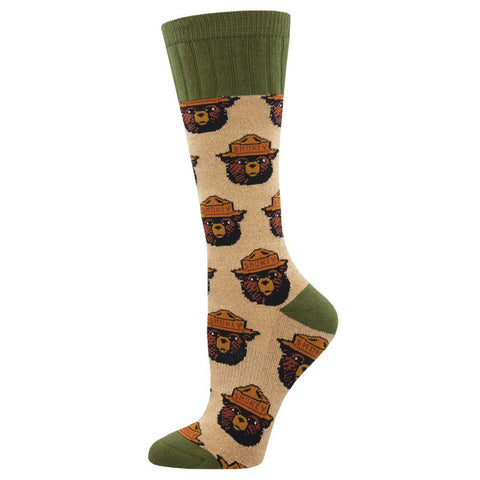 Since 1944, Smokey's been working hard to inspire Americans to prevent wildfires. The next time you head into the great outdoors, wear these cool Smokey Bear socks to help remind everyone to be good stewards of our forests and lands. They feature a repeated pattern of Smokey's face with his signature hat, and they're designed to be a hiking sock with special features such as built in arch support, antimicrobial moisture wicking fibers and cushioned footbed.  
Content: 48% Wicking Cotton, 30% Nylon, 18% Polyester, 2% Rubber, 2% Spandex. Fits women's approximate shoe size 6 to 10.5, men's approximate shoe size 5-9.