Cute As A Dumpling (Pink) Women's Crew Socks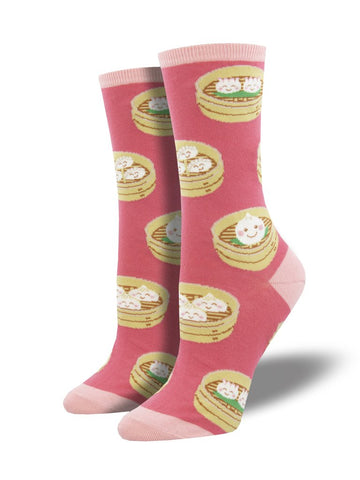 Great fillings are essential to successful Dumpling making. Dumplings can be filled with lots of different things...these ones? They're stuffed to the brim with cuteness!  Yummy dumpling socks with dim sum baskets full of smiling steamed buns. These tasty treats make fun socks to wear whenever you're craving dumplings — so, all the time, right? Fits women's approximate shoe size 5-10.5,
fits men's approximate shoe size 3-8. 59
% cotton, 39% nylon, 2% spandex.