Goat Yoga (Black) Women's Crew Socks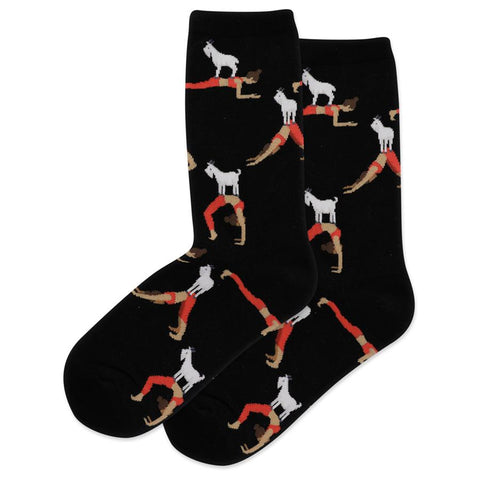 If you're into yoga at all, you may have heard that Goat Yoga is incredibly popular. What is Goat Yoga? These cute women's socks show off the concept perfectly: yoga poses that involve adorable baby goats. We hear that Goat Yoga is so popular, some classes have waiting lists!  Mix up your yoga routine and wear these funny goat socks to your next class and spark a fun conversation! 
These yoga themed socks feature nimble yoginis striking a variety of poses topped off with adorable baby goats! 
56 % cotton , 24 % nylon, 18 % polyester, 2% spandex
Fits approximate women's shoe sizes 4–10.5.