Golden Girls Men's Crew Socks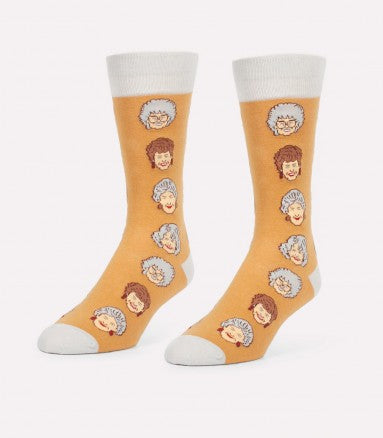 "Thank you for being a friend."
They're all here, Dorothy, Sophia, Blanche and Rose cavorting on these comfy socks. Do you identify with feisty Sophia, innocent Rose, romantically active Blanche or pragmatic Dorothy?  You can show your love of all four funny ladies with these golden colored socks.  Now, try getting that theme song/tune out of your head!               
 Fits men's shoe size 6-12. Content: 75% cotton, 20% polyester, 5% spandex.