Pursuit of Pineapples Women's Crew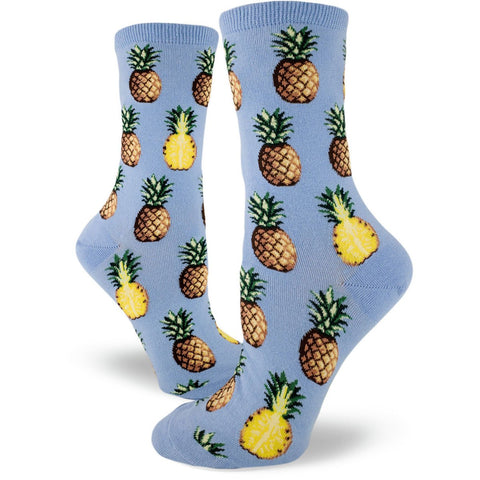 Pineapple fun fact: Pineapples were such a status symbol in 18th century England that you could rent one for the evening to take to a party!
Now you can rock these cheerful pineapple socks featuring the spiky, sunny fruit whole and sliced in half, beckoning you to while the day away in beachy daydreams, the smell of the ocean in the air and a fruity drink in your hand! Talk about a status symbol! Realistic pineapples are depicted whole and halved against a pretty blue background on these tropical pineapple socks for women.  Fits women's shoe size 5-10. Content: 65% cotton, 24% Nylon, 8% polyester, 3% spandex.