Corgi Butt Strut Men's Crew Sock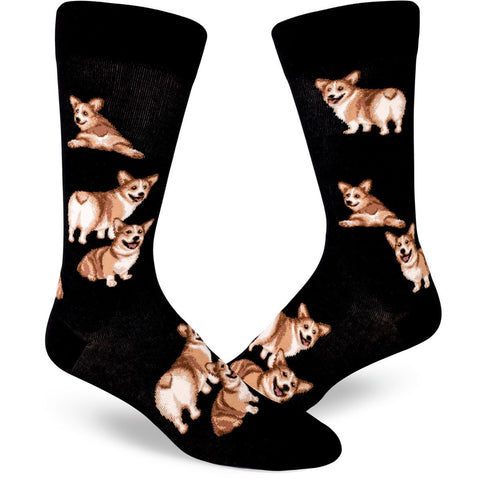 Strut your stuff in these irresistible Corgi Butt Strut Socks for men.  Happy, Silly Corgis cavort on these black socks. Some are showing off their floofy backsides, some are splayed out with froggy legs and some are glancing over their shoulder at you, ready to go on an exciting corgi adventure. 
 65% cotton, 24% nylon, 8% polyester, 3% spandex. Fits approximate men's shoe sizes 8–13.