All Hallow's Eve, Halloween (Purple) Men's Crew Sock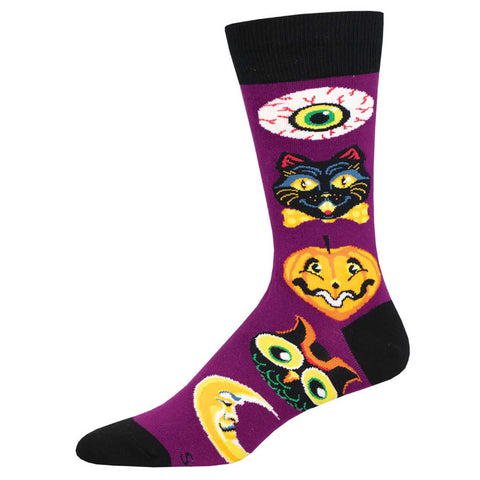 Get ready for All Hallow's Eve! Who are we kidding?! Halloween is everyday! This Halloween design plays up the classic faces of the season: the crescent moon, an owl with rather large eyes, a jack o' lantern, a smiling black cat, and a really weird eye.These socks are purple with black accent at toe, heel and cuff. Perfect for Halloween or any time you want to bring cool style to your look! 
Content: 58% Cotton, 40% Nylon, 2% Lycra. Fits men's shoe sizes 8-13, Women's shoe size 9-14.