Asian Elephant, Endangered Species Men's Crew Sock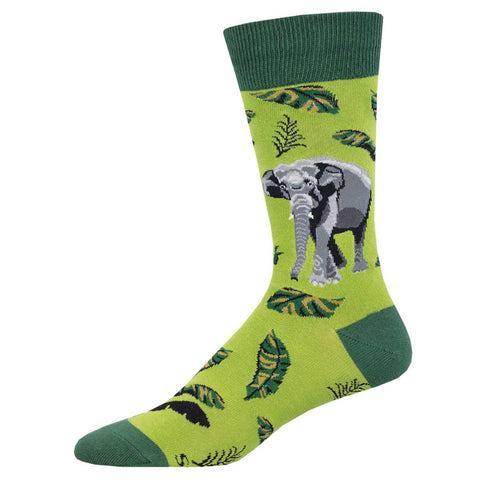 Asian elephants roam forests and grasslands in India, Sri Lanka, and Southeast Asia. These sentient creatures are massive weighing up to six tons, and can reach over 11 feet tall. The biggest threats to this intelligent and sensitive endangered animal's survival come from habitat loss, human encroachment, hunting and the illegal wildlife trade. 10% of the proceeds from the Endangered Species collection will benefit organizations that prioritize wildlife conservation.
Content: 33% Nylon, 65% Cotton, 2% Lycra. Fits men's shoe sizes 7-12.5, Women's approximate shoe size 8.5-14.