39" (Charcoal) Super long Leg Warmers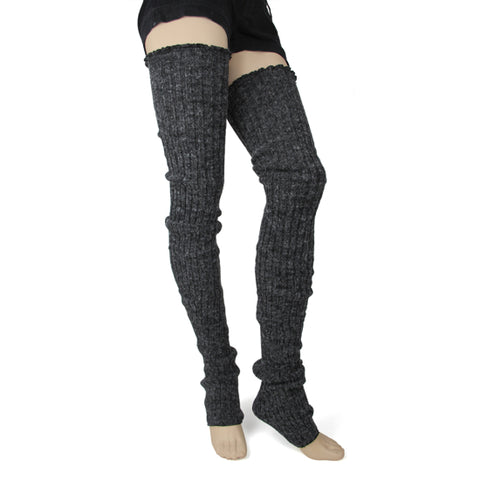 For when our regular
22" leg warmers
just won't do...Super Long Leg Warmers for the warm win!  Wide ribs, soft yarn, serious stretch and a softly rippled edge make these cozy leg warmers a perfect addition to your wardrobe and signature look. Super-soft and cozy, these versatile leg warmers are perfect for slouching or scrunching, they're wonderful for layering and long enough to pull over your thighs! Pair them with boots, booties, sneakers and more for all the warmth without the bulk inside your boots! These leg warmers will keep you warm on those post workout walks home or good ol' chilly winter days. Our Cable Knit Leg Warmers are 39 inches long and add warmth, style, and comfort, while adding a fashion statement when worn with boots, tights or jeans. Great for dancers and going to the gym, as they keep your calves warm when working out. 
Perfect for anyone rocking a kilt or Utilikilt when the north wind starts blowing.
39" Long, One Size fits most. One cuff stretches to 24", other cuff stretches to 33".
Fiber Content: 70% Acrylic, 30% Nylon
Wash in cold water with like colors, tumble dry low or hang dry.