Many Moons (Charcoal) Unisex S/M Boot Sock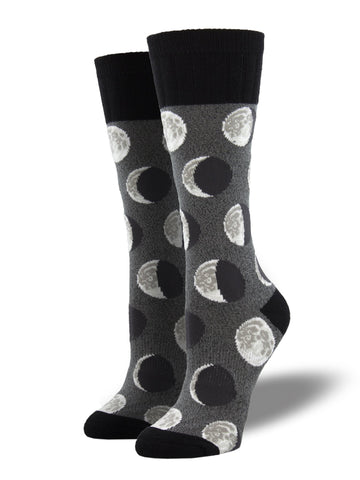 Whether it's a waxing gibbous or a waning crescent, every moon gets its time to shine on these cool socks showing the phases of the moon. Wear a pair of moon socks and prove that your love for Luna is more than just a phase. 
Featuring antimicrobial yarns, a cushioned footbed and arch support, these hiking socks will keep you stylish and comfortable all day long. All Outlands socks provide moisture wicking cotton, arch support, and a padded footbed.   52% wicking cotton, 24% nylon, 21% polyester, 2% rubber, 1% spandex. Fits women's approximate shoe size 6 to 10.5, men's approximate shoe size 5-9.