All Ass...No Gas, Cycling Unisex Crew Socks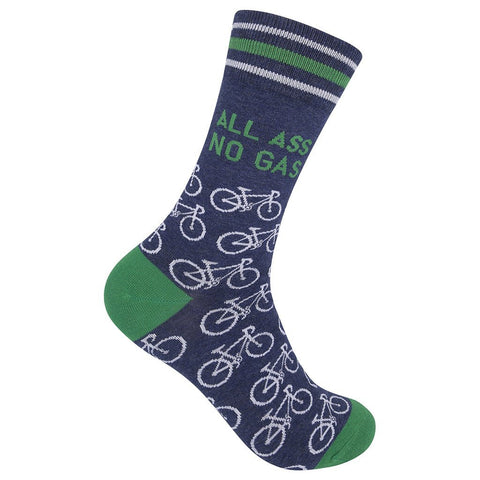 Cyclists are fast, save on gas, and got a whole lot of ass in those tight little bike shorts. Relish in your glorious glutes while wearing these funny cycling socks. So when that bike is 100% ass powered, one of the most environmentally friendly modes of transportation available, be sure to let everyone know. Repeating bicycle designin white all over the foot, "All Ass No Gas" at the ankle in green, blue background.
 Green accent at toe, heel and cuff.
 One size fits most, approximately women's shoe size 7.5-12 and men's shoe size 6-11. Content: 70% cotton, 28% polyester, 2% other. Made in the USA.