Bald Eagle Men's Crew Socks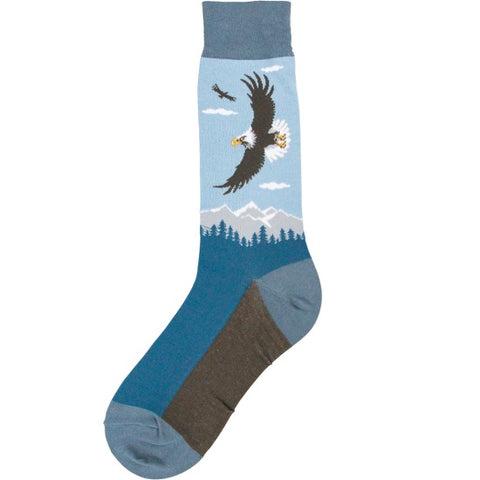 Fly like an eagle! Doo doo doo-dooo... (apologies to The Steve Miller Band). These handsome socks proudly show off the majestic Bald Eagle, the large North American bird of prey symbolizing strength, power, and longevity. This beautiful eagle is soaring against a blue sky above a timber and mountain scene. The bald eagle is one of the national symbols of the United States, so wear these Eagle socks with pride.
Fits men's approximate shoe size 7-12,  Fits Women's approximate shoe size 9.5-13. Content: 65% cotton, 15% nylon, 15% polyester, 5% spandex.