Bamboo (Solid Black) King Size Men's Socks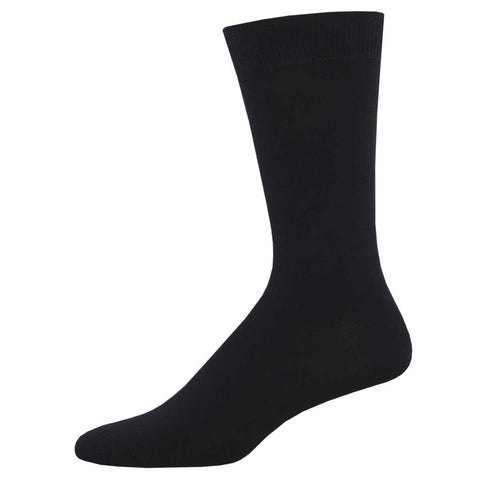 Looking for a dress sock that perfectly combines style and King-Sized comfort? Look no further than these solid-color black Bamboo socks for men. Their soft and smooth, antimicrobial Bamboo fiber wicks away moisture to keep your feet cool and dry, and they are also knit without a toe seam so they won't irritate your toes. These handsome socks will complete any outfit! 
Fits approximate men's shoe sizes 12–15. Content: 78% cotton, 20% nylon, 2% spandex.