Basically Psychic Ankle Socks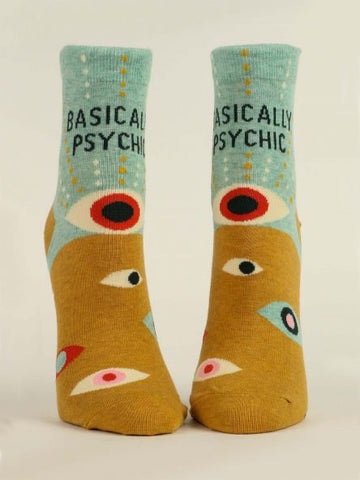 We totally knew you were gonna love these socks!
You know that phenomenon, those times you felt that you could sense that something was about to occur days before it actually happened...yeah...you're Basically Psychic. Aqua and gold ankle socks with a pattern of eyes, and the words Basically Psychic with red, pink and black accents. So, embrace and open up your third eye (or mind's eye or inner eye) and sharpen your perception beyond ordinary sight. You're going to get so many compliments on these socks, trust us. The perfect gift for your most spiritual friends! Blue Q donates 1% of the sales of these socks to Doctors Without Borders.Fits women's shoe size 5-10. Content: 51% combed cotton, 47% nylon, 2% spandex.