Bears & Bees (Red) Bamboo Men's Crew Socks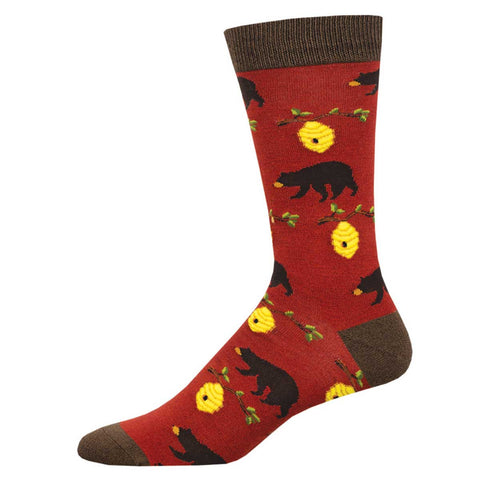 Here's a sweet treat for your feet, Bears and Beehives. These bamboo socks feature a seamless toe for ultimate comfort. This means this style has a minimal, "barely there" seam designed to not irritate the toes. Made from antimicrobial, moisture-wicking fiber, in these ultra comfortable Bamboo socks so in addition to looking good, they feel good, too and they are certified organic by OCIA and tested by OEK-TEX to be free of harmful chemicals.
Content: 64% rayon from bamboo, 34% nylon, 2% spandex. Fits approximate men's shoe sizes 7–12.5.