Busy Bee (Seafoam) Women's Crew Sock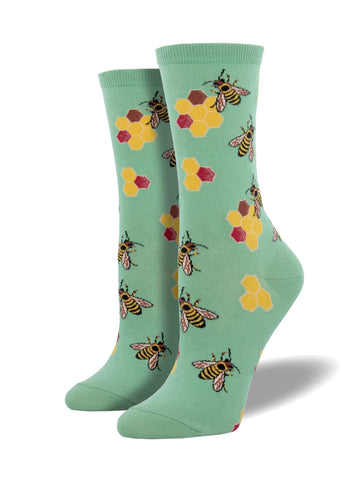 Honeybees can fly  at a speed of 15 mph and their wings beat 200 times per second or 12,000 beats per minute. They also communicate through a variety of elaborate dances! Show your appreciation for these powerful pollinators with these lovely socks or get them for your "honey"! Seafoam green background with golden bits of honeycomb and beautifully detailed Busy Bees. 
 Fits women's shoe size 5 to 10.5. 63% cotton, 34% nylon, 3% spandex.