Cat Mom (Tan) Women's Crew Socks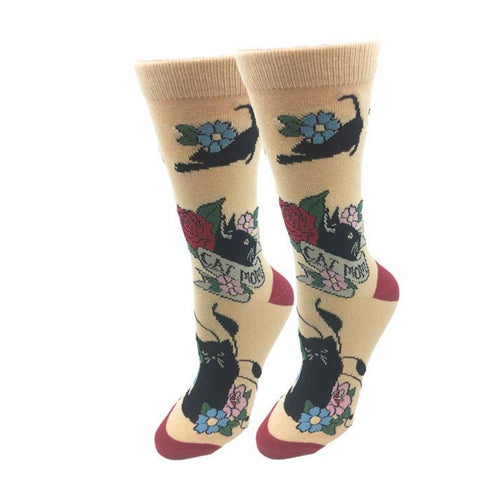 If you work hard so your cat(s) can have a good life, then you already know...Cat Moms are the best moms. Make sure to take your feline friend everywhere you go in these cat mom themed socks. Old school flash art tattoo inspired flowers and banners proclaim "Cat Mom" while playful black kitties frolic among the flowers on the light tan colored socks with blue, pink, red, green and black accents. 
 Fits women's shoe sizes
 4 to 10. 75% cotton, 22% polyester, 3% spandex.