Cha Ching! (Black) Men's Crew Sock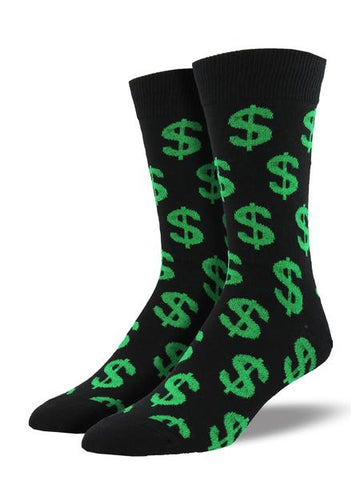 Cha-Ching! They say money makes the world go round. These socks are m.o.n.e.y. with their dollar signs ($$) in shiny green thread! No matter what your net worth is these socks are sure to be a great and shiny addition to your sock drawer.
Content: 
70% Cotton, 27% Nylon, 3% Lycra. 
Fits men's shoe sizes 8-13.