Clear Skies, Celestial (Blue) Women's Bamboo Crew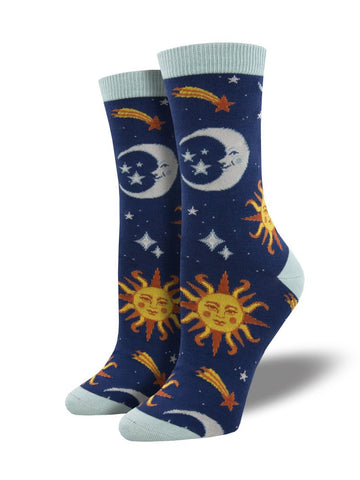 You are out of this world! Why not dress the part with beautiful, bamboo, celestial themed socks? Designed with rich and vibrant colors, these sun and moon, Clear Skies socks were made so you can go above and beyond. Deep blue background with the radiant sun and the peaceful moon, twinkling stars and even shooting stars (make a wish), light blue accent at toe, heel and cuff. The sun and moon are smiling because these cute socks are certified organic and free of harmful chemicals! OCIA and OEK-TEX certified. 
Fits women's shoe size 5-10.5. Content: 59% rayon from bamboo, 39% nylon, 2% spandex.