Elephant Jungle Women's Crew Socks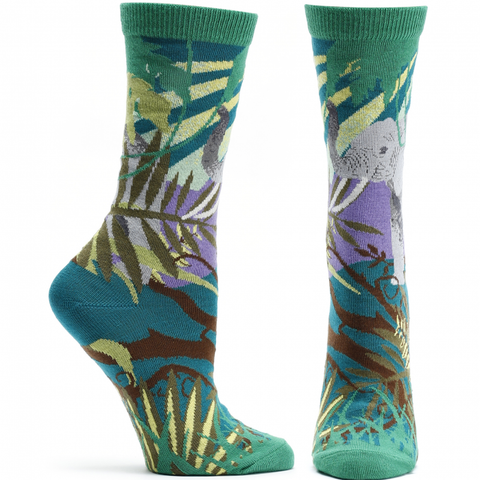 Featuring the Endangered South Asian elephant in a lush, colorful jungle landscape. Asiatic elephants communicate via rumbles, bellows and moans. They also emit low-frequency infrasound that can travel several miles. Show your fondness for these highly intelligent, shy yet social creatures with these beautiful Elephant Jungle socks. Shade of green, yellow, purple and grey. 
Fits women's shoe size 5-10. Content: 83% cotton, 16% nylon, 1% spandex.