Flamingo (Blue) Women's Crew Socks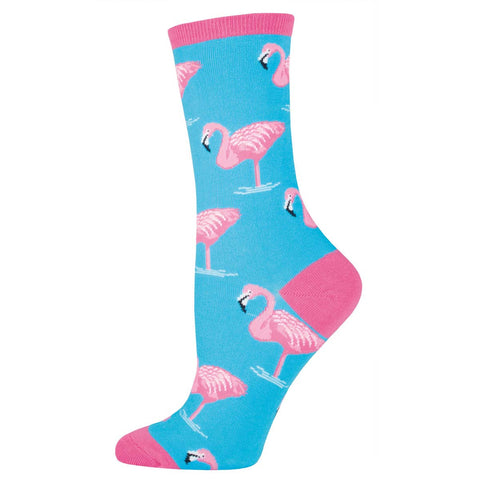 These Flamingo socks are the perfect pair to help you stay balanced, stand by your flock (or colony as a group of Flamingos are called) and always be fabulous just like a colorful Flamingo. You may be tempted to balance on one leg to show off these fun socks! Featuring a repeat pattern of 
beautifully rendered full-color, pink flamingos against a bright blue background. Pink (of course) accent at toe, heel and cuff. 
These sweet, bright and cheery socks with pink Flamingos will help you express your style and sense of humor, are guaranteed to delight your feet 
and be the envy of your flock. 
Fits approximate women's shoe sizes 5–10.5, men's approximate shoe size 3-8. Contents: 
63% cotton, 34% nylon, 3% spandex.