Flamingo (Navy) King Size Men's Socks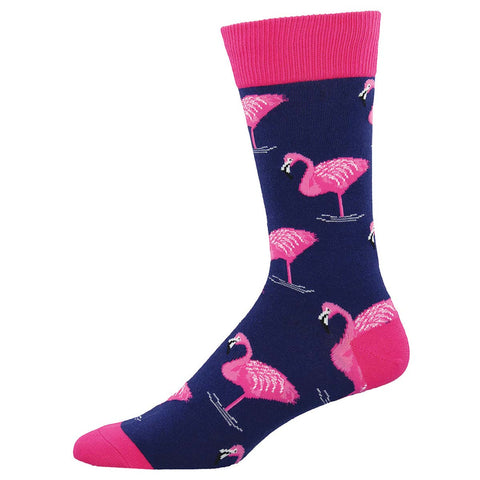 Flamingos: not just for lawn ornaments. Get in party mode and wear a pair of Navy Flamingo Socks. Whether you next gathering is a cocktail party, drinks on the boat, or a board meeting, these crazy socks will show your unique personality. Pink flamingos living the life of leisure wading around on navy blue crew socks and so will you while wearing such fun socks. Your summer sock drawer is not complete without a pair of Flamingo Socks so stand on both legs, or one, and get yourself a pair. Pink flamingos against Navy blue water background, pink accent at toe, heel and cuff
Fits approximate men's shoe sizes 12–15. Content: 70% cotton, 27% nylon, 3% spandex.