French Stripe, Black and White Ankle Socks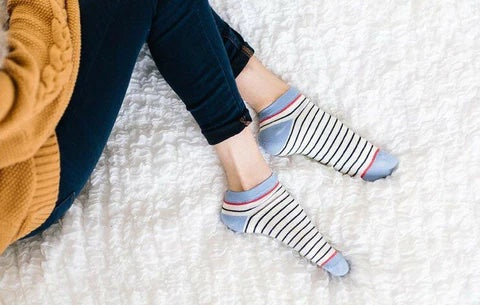 Keep it cute and classy with this elegant French striped anklet! Each pair of socks is made with high quality woven cotton that feels soft and luxurious and features a Seamless Toe and extra padding in the toes and heels to make your feet extra happy. 
Fits approximately Women's shoe size 6-12, Men's 4-10  58% cotton, 22% polyester, 16% spandex, 4% elastic.
Machine wash warm. Do not iron. Lay flat to dry or tumble dry low.