Happily Retired Unisex Crew Socks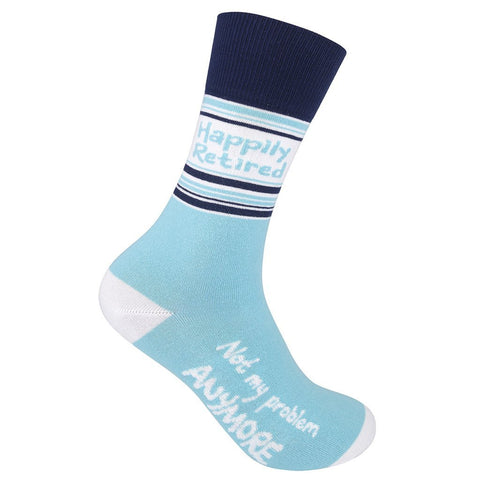 Happily Retired, Not my problem anymore.
Work hard, play hard. You saved up, you worked hard, and now it's time to put that 401k towards what really matters…more silly socks! Show off how happy you are in the new stage of your life. One size fits most, approximately women's shoe size 7.5-12 and men's shoe size 6-11. Content: 70% cotton, 28% polyester, 2% other. Made in the USA.