Happy Alpacas Women's Crew Socks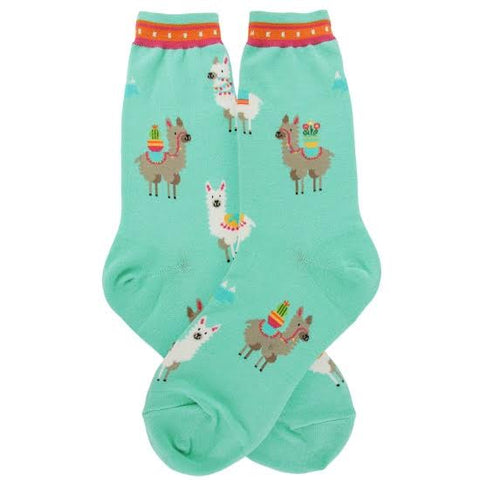 Although both alpacas and llamas can be found in Peru, only alpacas are considered native to that country. These happy alpacas are decked out in festive colors and some even have flowers or cacti on their backs. These colorful animal socks are perfect for alpaca lovers, and we want to slip them on and daydream about hiking the Inca Trail to Machu Picchu...orrrr maybe make the trek to the fridge for a snack! Turquoise background with pink, orange and blue accents-grey and white alpacas with colorful blankets and bridles and snowcapped peaks in the distance. 
Fits women's shoe size 4-10. Content: 65% cotton, 15% nylon, 15% polyester, 5% spandex.