Happy Toes Slipper Socks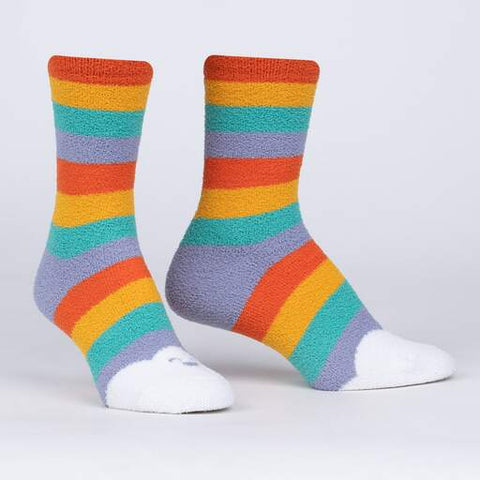 We've discovered the elusive treasure at the end of the rainbow: the world's happiest cloud, and it wants to hang out with YOU. Pop these Happy Toes Slipper Socks on and you will, in fact, have some very happy toes. These Cozy Socks are cozier than you can imagine. Slip them on and be transported away to a blissful land of comfort. Slipper socks feature non-slip silicone grippers on the footbed. The grippers will ensure your socks stay on your feet and your feet stay on any slippery surfaces.
 Contents:99% polyester, 1% elastane, exclusive of elastic. Fits approximate women's shoe 5-10, men's approximate shoe size 3.5-8.5.