Hoops, Basketball King Size Crew sock (13-17)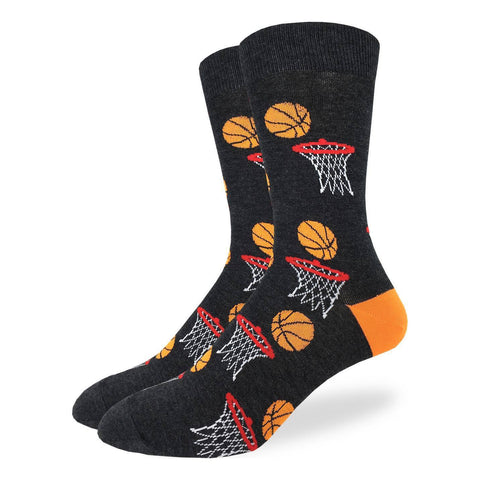 If hoops is your game, then these basketball socks are a slam dunk.
Men's shoe size 13-17. 
Contents: 85% Cotton, 10% Polyester, 5% Spandex
Machine wash, cold (30 ℃ / 86 ℉). Do not bleach or iron. To reduce damage and if you're feeling very fancy, line dry. They will last longer if you keep them out of the tumble dryer. Eat well. Exercise. Have an amazing day.