Hot Chili Peppers Men's Crew Sock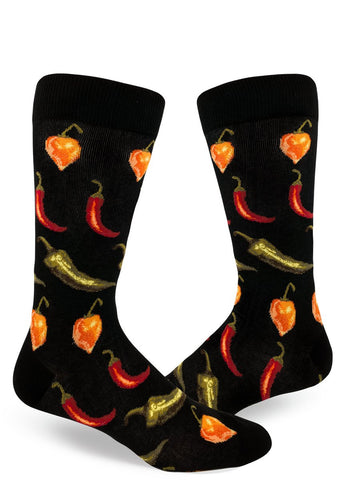 Is it getting hot in here or is it just these spicy socks? If you can't handle the heat get out of these spicy socks. For the Fire-Eater in your life, the one who always adds hot sauce, the hotter the better, to everything. Time to spice up your sock drawer. Serranos, Scotch bonnets and more against a black background. 
Content: 65% cotton, 24% nylon, 8% polyester, 3% spandex. Fits approximate men's shoe sizes 8–13.