I Believe Women's Knee Highs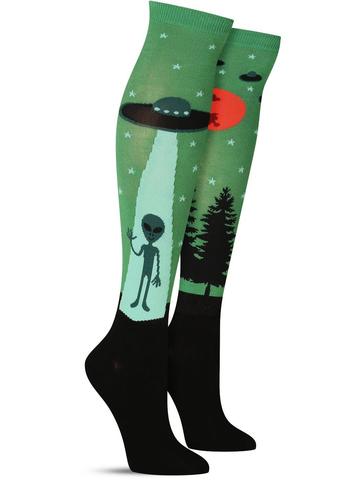 Ready for some intergalactic adventure? Or maybe you've had enough and you want off this planet! Look to the stars and get ready to phone home, the mother-ship will be arriving soon! These cool green and black knee high socks feature a mysterious red planet and a friendly looking alien waving hello. Gift your far out, UFO loving friends, or yourself, these cool socks and BELIEVE!   
The threads are certified by OEKO-TEX® Standard 100, which means harmful chemicals are left out to keep your skin safe and happy.
Content: 55% cotton, 43% polyester, 2% spandex.  Approximately fits women's shoe size 5-10 and men's shoe size 3.5-8.5.