King Cactus (Black) Women's Bamboo Crew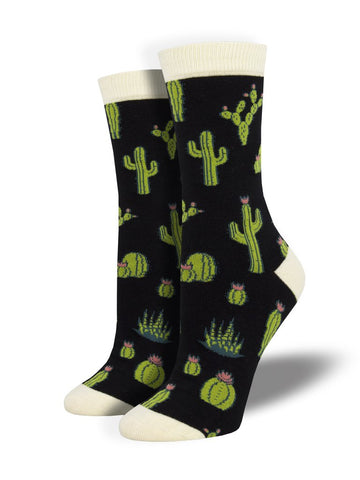 These King Cactus bamboo socks may be channeling hot desert winds, but you'r feet will be feeling  (and looking) cool in the moisture-wicking fiber. If you are a cactus collector, desert-lover or botany fan, these cool cactus socks for are a must-have. Covered in towering and blooming cactuses of all kinds and knit from bamboo fibers, these cactus socks will look sharp on your feet.
Fits women's shoe size 5-10.5. Content: 66% rayon from bamboo, 32% nylon, 2% spandex.