Leaping Lily Pads, And Frogs! (Blue) Bamboo Men's Crew Socks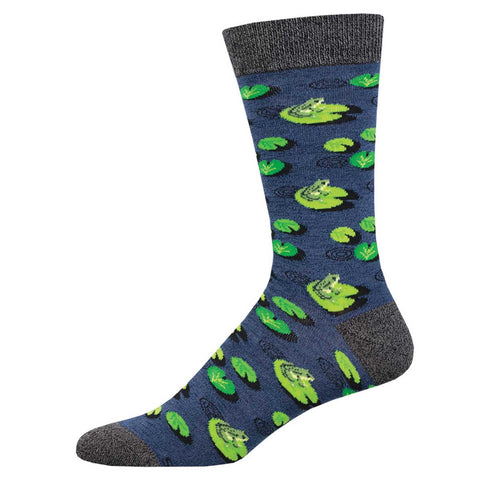 These cool Bamboo socks feature green frogs chilling on lily pads, taking in the day. Lily Pads and Frogs in shades of green, deep blue background, charcoal accent at toe,heel and cuff. Made from antimicrobial, moisture-wicking fiber and ultra comfortable Bamboo so in addition to looking good, they feel good, too and they are certified organic by OCIA and tested by OEK-TEX to be free of harmful chemicals.
Content: 61% rayon from bamboo, 37% nylon, 2% spandex. Fits approximate men's shoe sizes 7–12.5, Fits approximate women's shoe size 9-14.