Lettuce Edge Plaid/Gingham (Grey) Ankle Socks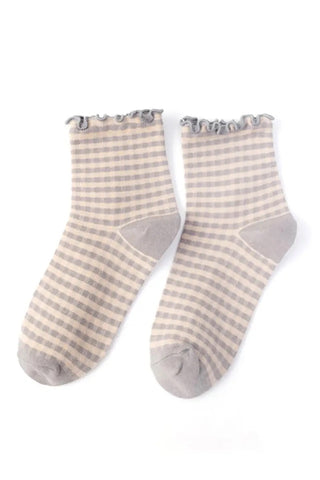 Keep it cute and classy and just a little sassy with this frilly lettuce edged plaid/ gingham ankle sock! Featuring an eye-catching gingham design and a frilly edge that'll look good on your feet, no matter the footwear.
Fits approximately Women's shoe size 4-10,  78% cotton, 22% polyester.
Machine wash warm. Do not iron. Lay flat to dry or tumble dry low.