Magical Unicorn Kids' Crew Socks (Age 4-7)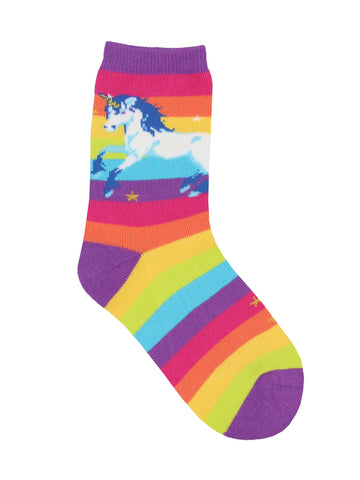 Feel the magic all the way down to your toes. Magical unicorns, rainbows and shooting stars adorn these colorful socks. These fun socks are sure to brighten up any kid's day with rainbow stripes and shiny thread woven into the unicorn's horn. 
Seamless toe for extra comfort and sure to add an extra prance to any step or gallop!
Fits children ages 4-7 years, shoe size 10-1Y. 
Content: 71% cotton, 27% nylon, 2% spandex.