Marijuana (Black) Men's Crew Socks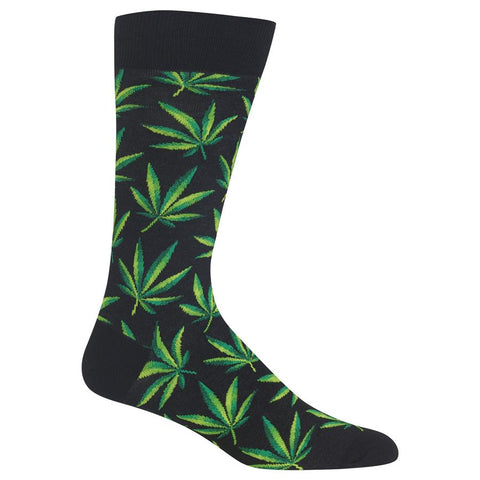 Marijuana, Mary-Jane, Pot, weed...whatever you call it, raise your lighter in the air for that good medicine!  Whether you enjoy a good toke at the end of a work day, you like to socialize with an edible or you rely on medical pot to treat what ails you, these cool socks help you show the world where you stand. Or sit, depending on how much couch-lock you feel. 
V
ibrant green pattern of marijuana leaves pop on a black background. 
44% cotton, 33% nylon, 21% polyester, 2% spandex. Fits approximate men's shoe sizes 6–12.5.