Meerkats Women's Crew Socks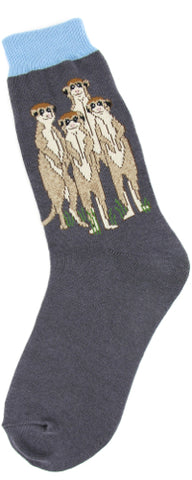 FYI: A group of meerkats is called a "mob"? From the expressions on these little critters' faces, it looks like they're ready to make you an honorary member of the gang. They make a sweet gift for animal lovers, or a fun addition to your own sock wardrobe.
Content: 65% cotton, 15% nylon, 15% polyester, 5% spandex. Fits women's shoe sizes 4-10.