No Pain No Gain (Grey) Men's Crew Socks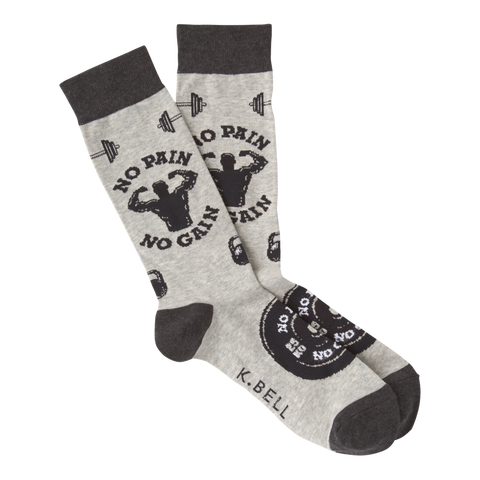 I don't always take a rest day, but when I do, it's to give the weights a day off.
No pain? No Gain! These gray and black muscle man gains socks are super comfy whether you're lifting, squatting, or doing yoga. Being fit is important both physically and mentally so you should be proud of your hard work. These fun socks are perfect for the gym rat, personal trainer, and fitness fanatic. These stylish and fun dress socks feature a bodybuilder and weights pattern and are sure to add lots of strength to your outfits. Fits approximate men's shoe sizes 6.5–12. 70% Pima Cotton, 28% Nylon, 2% Spandex.