Northern Lights (Glow in The Dark) Men's Crew Socks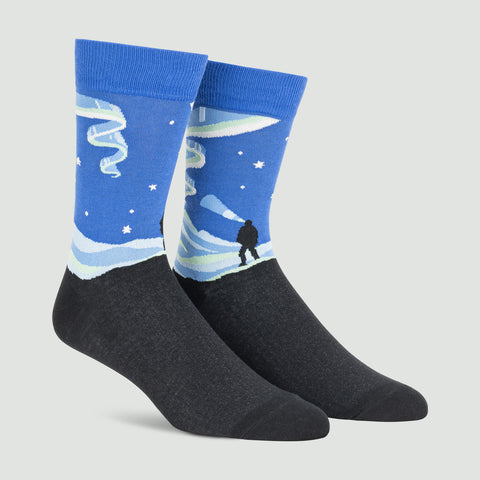 One of nature's most spectacular phenomena is the Aurora Borealis also known as The Northern Lights. Caused by geomagnetic storms in the outer sections of the Earth's atmosphere, these amazing light shows are awe inspiring to experience. Now you can enjoy The Northern Lights all the time with these cool socks with a stunning glow-in-the-dark aurora borealis streaking through the arctic night sky. 
The threads are certified by OEKO-TEX® Standard 100, which means harmful chemicals are left out to keep your skin safe and happy. Contents: 60% Cotton, 39% Polyester, 1% Spandex. Approximately fits men's shoe size 7-13, women's approximate shoe size 8.5-14.5.