Pedal to the Metal (sewing) Women's Crew Socks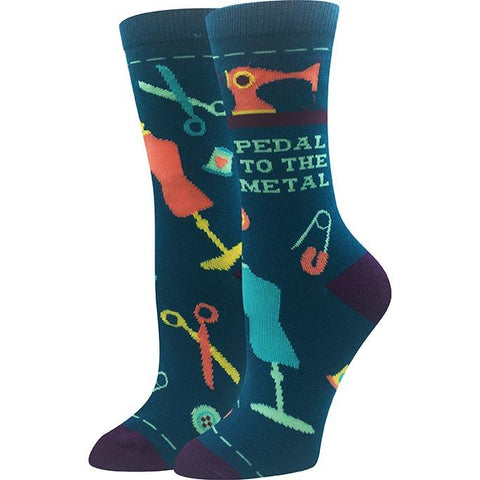 You love to sew, you have your own sewing machine (or two or three), you have too much fabric...Wait...No! There's no such thing as too much fabric. We're pretty sure you will probably quilt faster when wearing these awesome Pedal to the Metal socks! This is for all the sassy sewing lovers who aren't afraid to put their foot down!  So go ahead, push that pedal all the way down, let the motor roar and sew, sew like the wind! Teal background with colorful scissors, dress forms, pins, buttons, thimbles and of course...sewing machines! 
 Fits women's shoe sizes
 4 to 10, men's shoe size 3-8. 75% cotton, 22% polyester, 3% spandex.