People I love, CATS Women's Crew Socks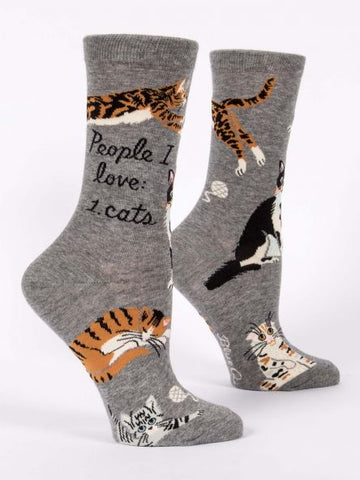 A little aloof, a little manipulative, and a whole lotta cuddly. Even though they hardly seem to care how fantastic you they are, our unscientific research has shown that they are, indeed, fantastic. Here's proof. They are adorable, brilliant, can fit in small spaces, awesome nappers, some are snuggly (some are not), They'll help declutter your desk if you let them- the list goes on! 
 Fits women's shoe size 5-10. 58% combed cotton; 40% nylon; 2% spandex.