Piano Cat Women's Knee Highs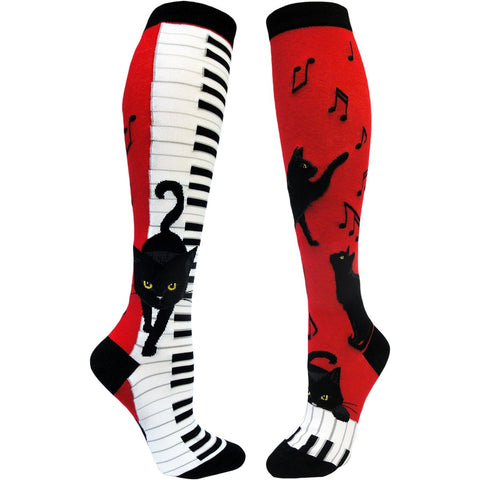 Not only do they chase mice, these kitties are chasing their musical dreams! They might be their best around 3 am when you are trying to sleep.
 Lucky You! Let your legs dance to the music in these mismatched knee highs featuring a group of audiophile black cats depicted in
 a graphic design of black, white and red
. Now put some treats in that tip jar on top of the piano ... and pop in your earplugs.
Fits approximate women's shoe sizes 5–10. These knee highs are extra stretchy. They look great and feel comfortable on calves up to 18 inches.  65% cotton, 24% nylon, 8% polyester, 3% spandex.