Raccoons' Den Women's Knee Highs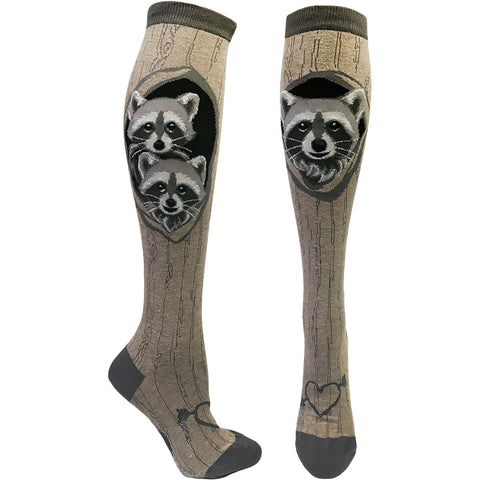 Perfectly mismatched, these wood grain patterned knee highs feature cute and crafty raccoon faces peeking out of their cozy tree den. Content: 65% cotton, 24% nylon, 8% polyester, 3% spandex. Fits women's shoe size 6-10. 
These 

knee highs are extra stretchy and feel comfortable on calves up to 18 inches.