Ready to Flamingle Flamingo Men's Crew Socks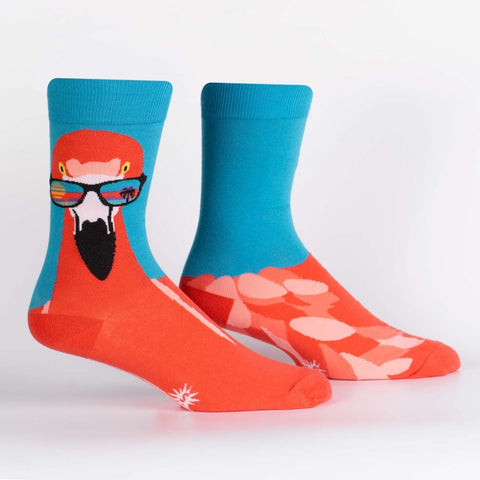 These soft cotton crew socks featuring pink flamingos sporting cool shades will have you dreaming of a balmy tropical island (even if it's freezing) and ready to party 'cause i
f there ever was a party bird, the flamingo is it. It has a long neck to bob its head to music, long legs that bend backward for an amazing moonwalk and it's pink! It may be single but it's Ready to Flamingle!
 Vibrant shades of blue, pink with accents of yellow, purple and black.
The 
threads are certified by OEKO-TEX® Standard 100, which means harmful chemicals are left out to keep your skin safe and happy.
 Content: 58% cotton, 40% polyester, 2% spandex.  Fits approximate men's shoe sizes 7–13, women's shoe size 8.5 - 14.5