Red Panda (Green) Unisex Active Crew Socks L/XL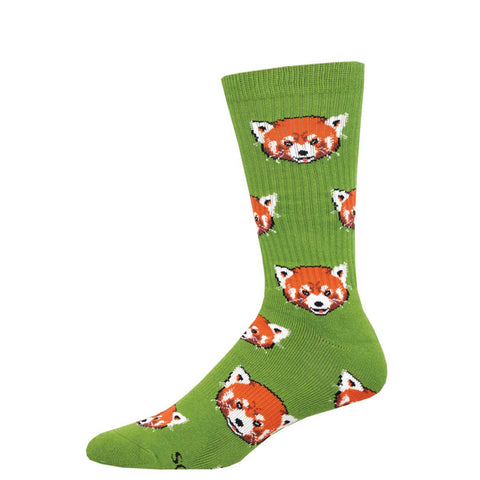 Red pandas are very skillful and acrobatic animals. Not to mention, really, really cute. Primarily an herbivore, the name panda is said to come from the Nepali word 'ponya,' which means bamboo or plant eating animal.
These fluffy pandas eat about 20,000 bamboo leaves every day!  
Like to be comfortable? This pair has a padded footbed, arch support and seamless toe. Content: 68% Cotton, 31% Nylon, 1% Spandex. L/XL Fits approximate women's shoe sizes 10.5 and up, fits men's approximate shoe size 9-13.